2014 U.S. Wood Design Winners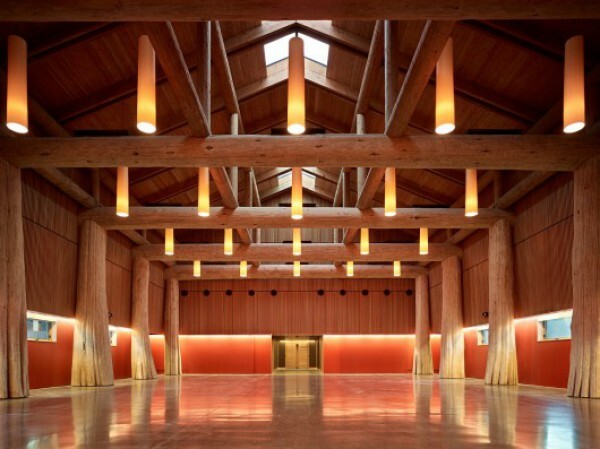 WoodWorks, an initiative of the Wood Products Council, has announced the winners of its 2014 National Wood Design Awards. Recognizing "outstanding projects that bring to life wood's natural beauty and versatility in building design," 13 projects have been selected from over 140 submissions for demonstrating "ingenuity in design or engineering."
A bit more about the company...
WoodWorks is an initiative of the Wood Products Council, a cooperative venture of major North American wood associations, as well as research organizations, government agencies and other funding partners.
WoodWorks was established to provide free technical support as well as education and resources related to the design of non-residential and multi-family wood buildings. WoodWorks field teams have expertise in a wide range of building types—from schools and mid-rise/multi-family, to commercial, corporate, franchise, retail, public, institutional and more. Our objective is to make it easier to design, engineer and construct wood buildings at less cost.
Categories included the following: Institutional Wood Design, Wood School Design, Commercial Wood Design, Beauty of Wood, Multi-Story Wood Design, Green Building With Wood, Traditional Wood Design, Innovative Wood Engineering, as well as Regional Wood Design winners.
Some of our favorite winners include...
The Biomass Heating Plant in Lakeville, CT that won for Green Building with wood. More info and photos HERE.
The Muckleshoot Smokehouse in Auburn, WA that won for Traditional Wood Design (photo seen above).
And the Advanced Water Purification Facility in Oxnard, CA that won a regional design award. More info HERE.
Check out the full list of winners and their cool photos HERE, but be sure to let us know about any other cool things you see people or companies doing with wood architecture. We love to stay in the know!