How to: DIY Wood Dowel American Flag Home Project
Back To BLOG
How to: DIY Wood Dowel American Flag Home Project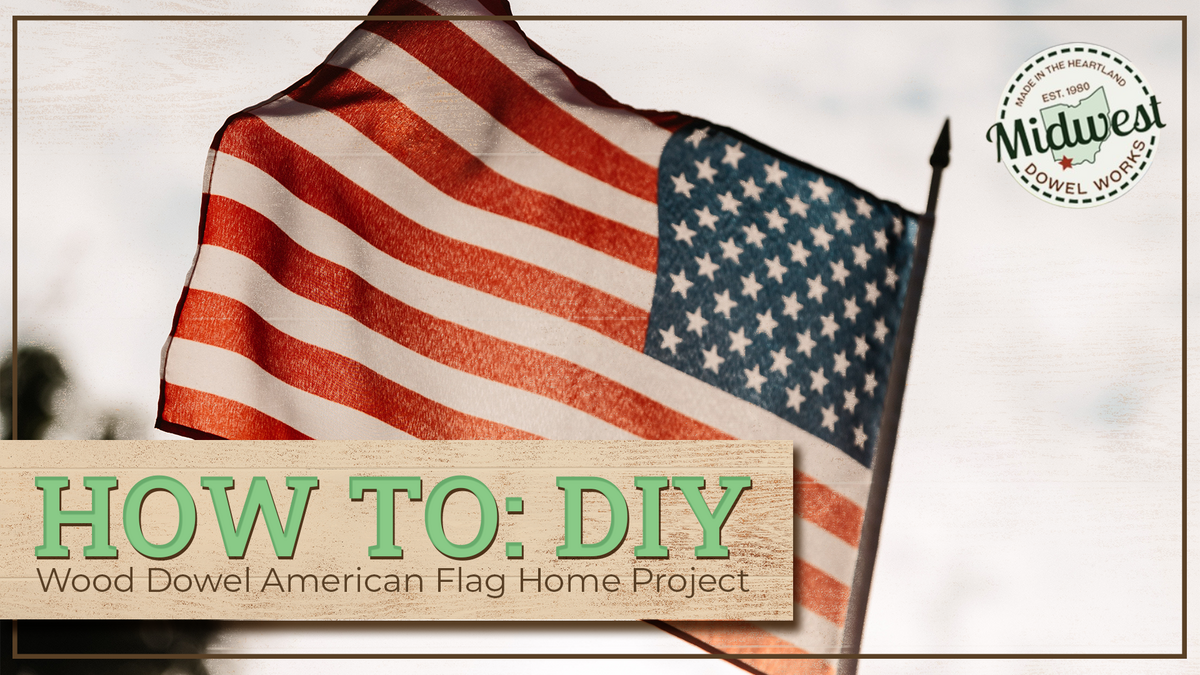 Looking to add a touch of patriotism to your home decor? A DIY wood flag project is the perfect way to show your love for your country while creating a fun and engaging piece of home decor.
Whether you're a seasoned crafter or a beginner looking for a fun weekend project, making a wooden dowel American flag is a fun and rewarding way to add a touch of Americana to any room.
This project is great for the whole family! Even your little ones can let their creativity shine through with this fun home craft.
In this post, we'll walk you through the steps for creating your very own patriotic wood decor that you'll be proud to display, including materials, step-by-step instructions, and some tips and tricks.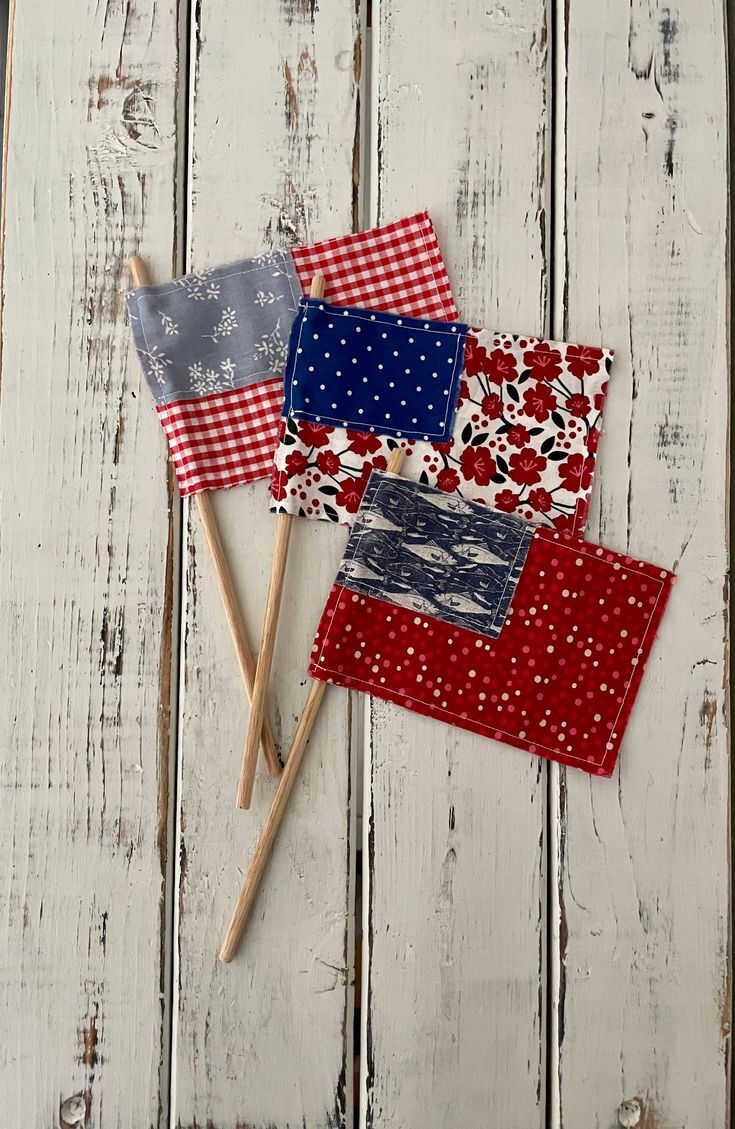 Your Guide for Making a DIY American Flag


The whole family can get in on this DIY wood flag project. With Fourth of July just around the corner, now is the perfect time to start your home DIY crafts to help get you in the patriotic spirit!


Materials for Your DIY American Flag


To get started, you'll need the following materials:


1/4" or 3/8" wooden dowels, cut to 12" lengths
Sandpaper


Acrylic craft paint in red, white, and blue


Small paint brushes


Painter's tape


Small wooden stars


Glue (e.g., hot glue or craft glue)


Optional: sealer or varnish to protect the finished flags



Follow these Instructions For the Perfect DIY Wood Flag Project


Sand the dowels: Use sandpaper to sand the edges of each dowel until they're smooth and free of splinters to start your wooden dowel flag project strong.


Paint the dowels: Paint each dowel white and let it dry completely.


Mark the flag dimensions: Use painter's tape to mark off the dimensions of the flag (7 stripes, 50 stars) on each dowel. Make sure the tape is straight and even for a better wooden dowel flag project.


Paint the stripes: Paint every other stripe red and let the paint dry completely. Remove the painter's tape once the paint is dry.


Paint the blue field: Use painter's tape to mask off a rectangle in the top left corner of the flag. Paint this area blue and let it dry completely. You may need to apply two coats of paint to get good coverage.


Paint the stars: Glue small wooden stars onto the blue field of each flag using craft glue or hot glue. You can either paint the stars white beforehand or leave them a natural wood color.


Seal the flags (optional): Once the paint is completely dry, you may want to seal the flags with a clear varnish or sealer to protect the paint and give them a more finished look for patriotic décor that will stand out.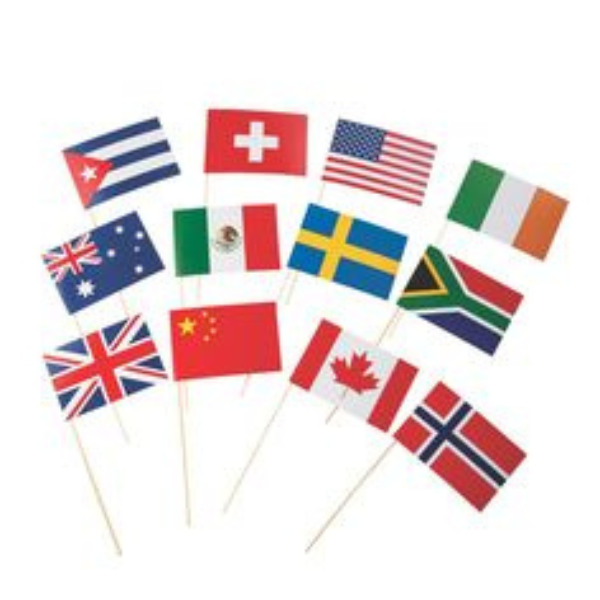 Tips and tricks:


Use painter's tape: Painter's tape can be a great tool for creating clean, straight lines on the flags and more attractive patriotic wood decor. Be sure to press the tape down firmly to prevent paint from bleeding underneath.


Apply multiple coats of paint: Depending on the quality of your paint and the color you're using; you may need to apply two or more coats to get good coverage of your DIY wood flag project. Allow each coat to dry completely before applying the next.


Choose the right size dowels: Make sure you choose dowels that are the right size for your project. 1/4" or 3/8" dowels are typically the best choice for mini flags.


Experiment with different designs: You don't have to stick to traditional patriotic wood decor. You could try using different colors, painting diagonal stripes, or creating a flag with a different number of stars.


Don't forget the backs: If you're going to display the flags in a way that shows both the front and back, be sure to paint both sides of each dowel.


Use a ruler for precise measurements: When measuring and marking off the dimensions of the flag, use a ruler to ensure that your lines are straight and even.


Let the paint dry completely: Patience is key when painting the flags. Be sure to let each coat of paint dry completely before moving on to the next step.


Clean your brushes: Clean your brushes with soap and water after you're finished painting to ensure they last a long time.


Have fun: This craft project is meant to be enjoyable, so don't stress!
Dowels For Your Home Crafts from Midwest Dowel


Creating your own DIY American flag decor out of wooden dowels is a fun and rewarding project that can add a touch of patriotic charm to any room in your home.
Whether you're celebrating the Fourth of July or just want to show your love for your country year-round, this craft is a great way to bring your vision to life.
So, gather your supplies, get creative, and enjoy a task the whole family will love!
For more fun DIY crafts for the whole family, check out this blog post!
For all your wood dowel needs, shop Midwest Dowel! We have a wide variety of wood dowels for all your home and DIY crafts. Click here to shop Midwest Dowel today!
For more tips on fun wood dowel projects, follow Midwest Dowel on Facebook, Twitter, Instagram, and Pinterest!
Happy with your dowels from Midwest Dowel? Leave us a quick five-star review here!